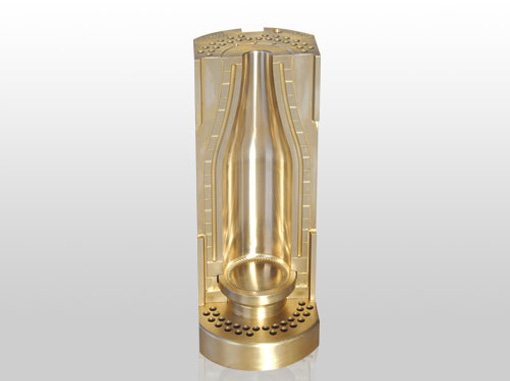 blow mould (material is Bronze/Minox)
Stable quality:Carry out the whole process quality monitoring
Reasonable price:Efficient internal cost control, reduce expenditure
Delivery fast:Advanced production line, sufficient stock
Sales hotline:
+86-317-8888061
fax:
+86-317-8888560
Copper molding material is copper, enhance heat conduction and raise the brightness of the bottle. Copper ChengMo with copper alloy material, main ingredients: copper, aluminum, nickel, casting hardness is 210-230 - hb, adopting secondary melting process, ensure the stability of the material, copper alloy material mould has, good dimensional stability of thermal fatigue and high temperature performance.
The copper mould is made of V method, which provides better mechanical processing performance, reduces machining allowance and reduces the mechanical processing quantity. Compared with sand casting castings, the V method casting can obtain better d-type graphite tissues and better casting density, which is more favorable for the heat resistance of the working process of glass mould.
The copper mould has good heat resistance fatigue performance and high temperature stable performance, and the service life is five times higher than that of cast iron mould.